The Association of Municipalities of the Bystřička Microregion
The Association of Municipalities of the Bystřička Microregion is a voluntary association of municipalities. It has been operating since 1999 and connects 12 municipalities with more than 16 thousand inhabitants. Bystřička is a medium-sized micro-region of the Olomouc Region.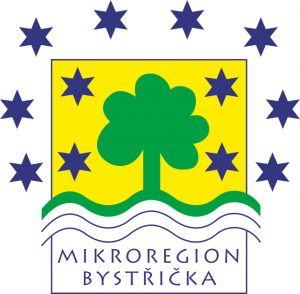 Sekretary
František Zatloukal
Tel.: 603 515 544
E-mail: f.zatloukal@atlas.cz
The main activity of the micro-region is mainly the coordination of procedures for solving problems related to:
development of municipal self-government,
Development of economic, social and cultural life of municipalities,
strengthening the relationship to regional administration and state administration bodies,
development of technical infrastructure in municipalities,
mutual assistance in solving environmental problems,
support for solutions for transport services involving several municipalities,
development of tourism and rural tourism while simultaneously solving other events of local development programs of individual municipalities,
marketing of rural tourism, processing of offer products,
joint solution of the issue of primary schools,
joint solutions for social services and health care,
support for joint solutions aimed at clarifying property conditions owned by municipalities,
tackling unemployment by supporting the development of small and medium-sized enterprises,
joint preparation of micro-regional projects (joint search, negotiations with financial institutions on guarantees for financing…).
Activities of the microregion
CYCLING
Together, we marked the cycle routes, installed maps and built new cycle paths within the microregion. In the coming years we want to focus on further development of cycling.
ENVIRONMENT
Our priorities include joint environmental projects
SPORTS AND CULTURAL EVENTS
Microregion Bystřička organizes sports and cultural events.
One of the most important is the Day of the Region associated with a public sightseeing bike ride, which is attended by hundreds of cyclists and tourists every year.
Other sports events are the traditional Sports Games of Elementary Schools.